In this video, Nero 3D recommends using a grease that is NLGI0 or NLGI1 Rated. If you are looking for specific greases, Some of the most commonly recommended lubricants by Voron community members are Mobilux EP1 or EP2, Superlube 21030, or white lithium grease.
One of the tried and true methods we use at LDO motors is the "flip & pack" method. This method does not require you to disassemble the linear rail in any way. It however does require access from the back of the linear rail and therefore you must do this before installation.
Prepare the rails by removing the shipping oil or old grease by soaking the rails in Isopropyl Alcohol (IPA) 90% or better for around 10 minutes, you should move the rails around to dislodge any debris especially if you are re-lubricating old rails . Please allow enough time to allow all of the IPA to evaporate before lubricating, so that the rails are completely dry. Prepare your favourite grease or lubricant in a delivery system - the tube which it came from will probably work, or a syringe is even better. Flip the linear rail over, so the cart faces downwards.
Soak the Rails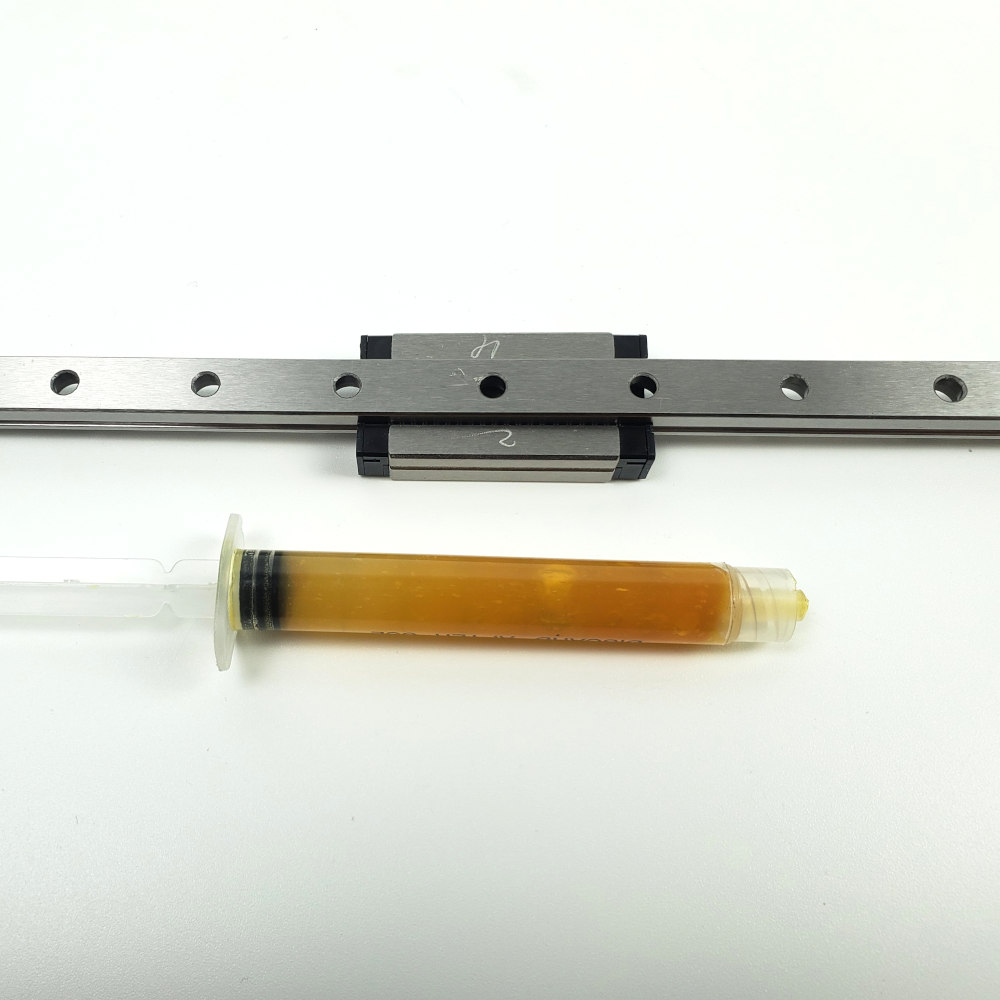 Choose a mounting hole in the linear rail that is aligned with the cart and force your lubricant through it. Eventually you will see lubricant oozing through the sides of the cart past the bearings - this means you have filled the inside of the cart with enough lubricant.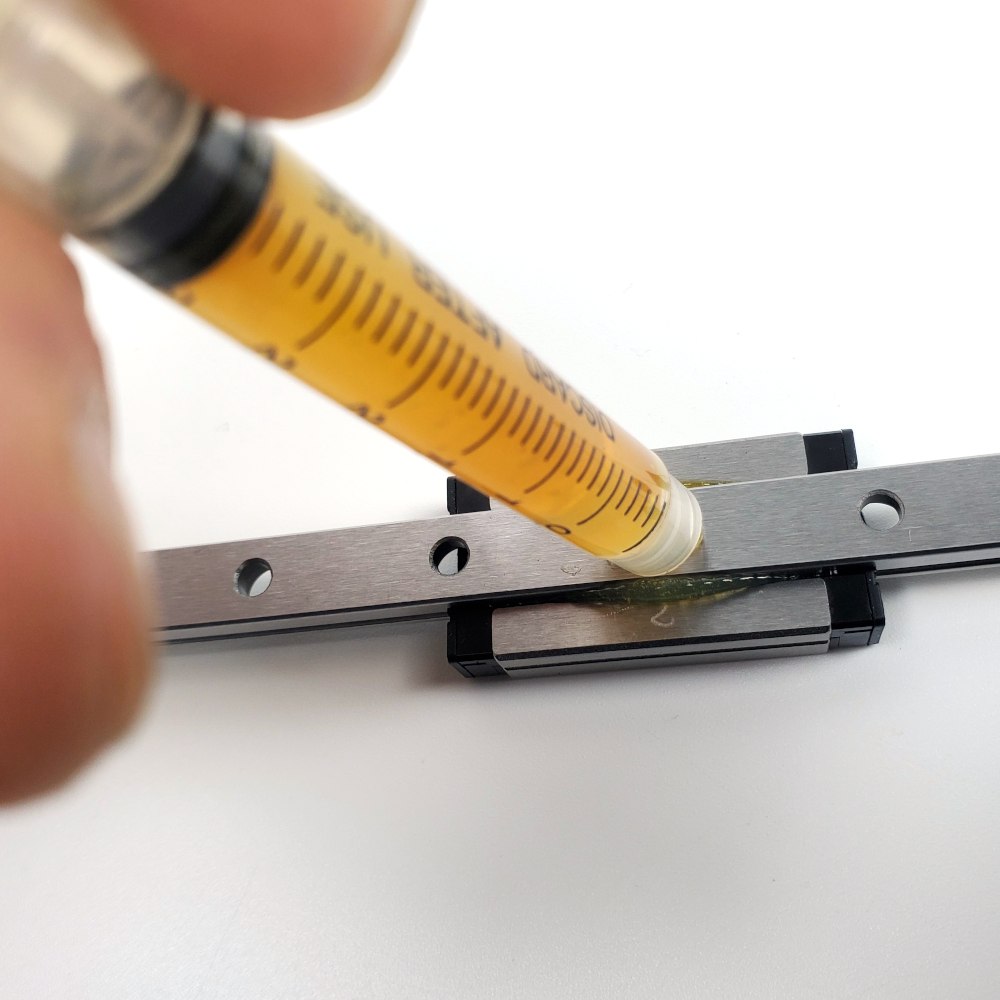 Remember to clean up any excess lubricant that oozes out of the cart. Move the cart back and forth and wipe off any excess lubricant that appears on the surface of the linear rail. As a rule of thumb, you want to avoid having any grease on the linear rail except for the inside of the cart - Grease and other lubricants on the surface can attract dust or hair which may end up inside the cart and cause issues.