Cable chains (also known as drag chains or cable carriers) are an important part of cable management and routing. They help prevent entanglement and minimize wear by flexing cables evenly and at a fixed radius. They also help make your machine look organized and neat.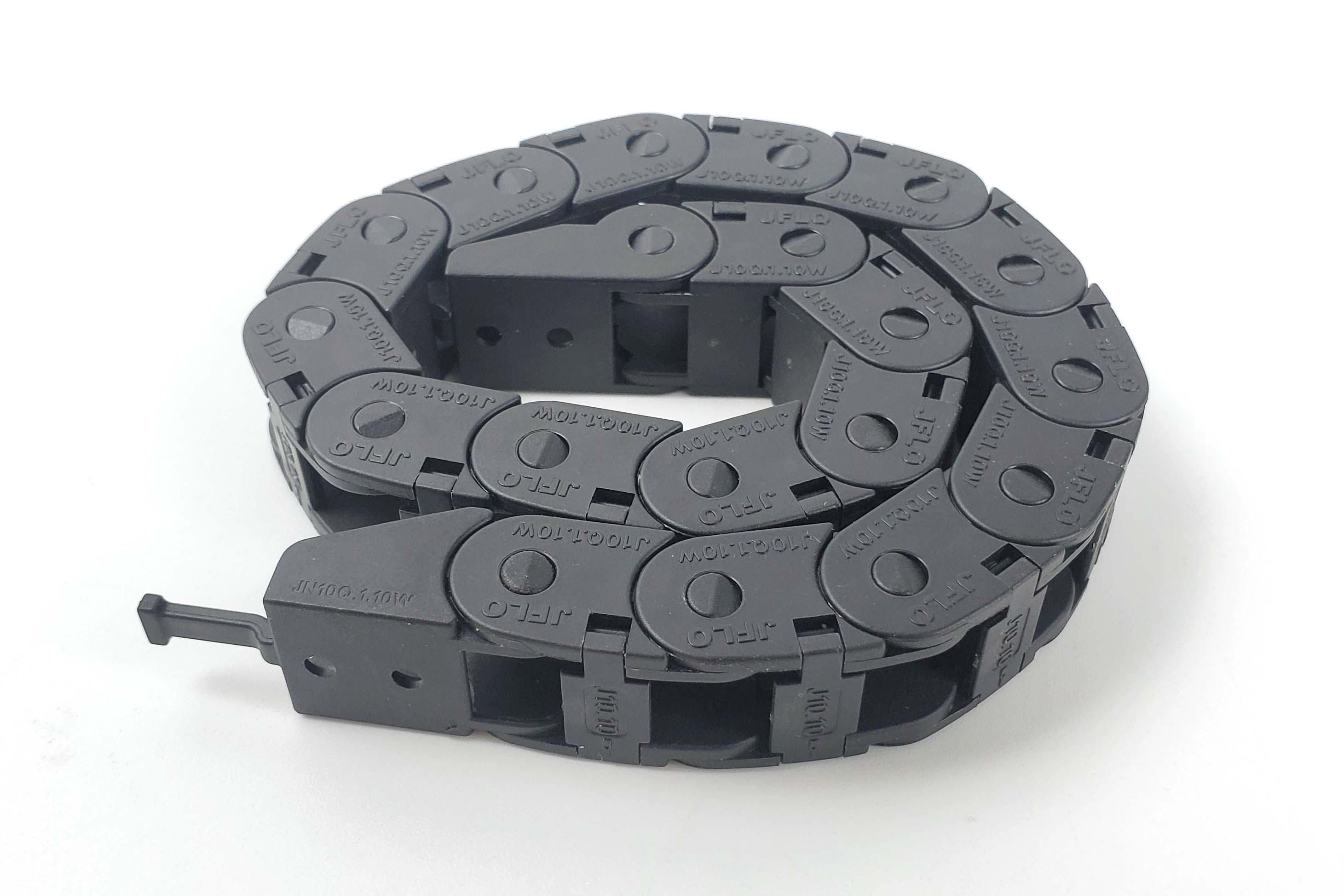 There are two important considerations when sizing your cable chain: the internal dimensions and bend radius. The internal dimensions usually refer to the internal cross-sectional width and height inside of each chain link. For example, a 10x10 cable chain has an internal width of 10mm and height of 10mm. Bend radius refers the smallest radius that can be formed by the cable chain when bent. For example, R18 refers to a radius of 18mm.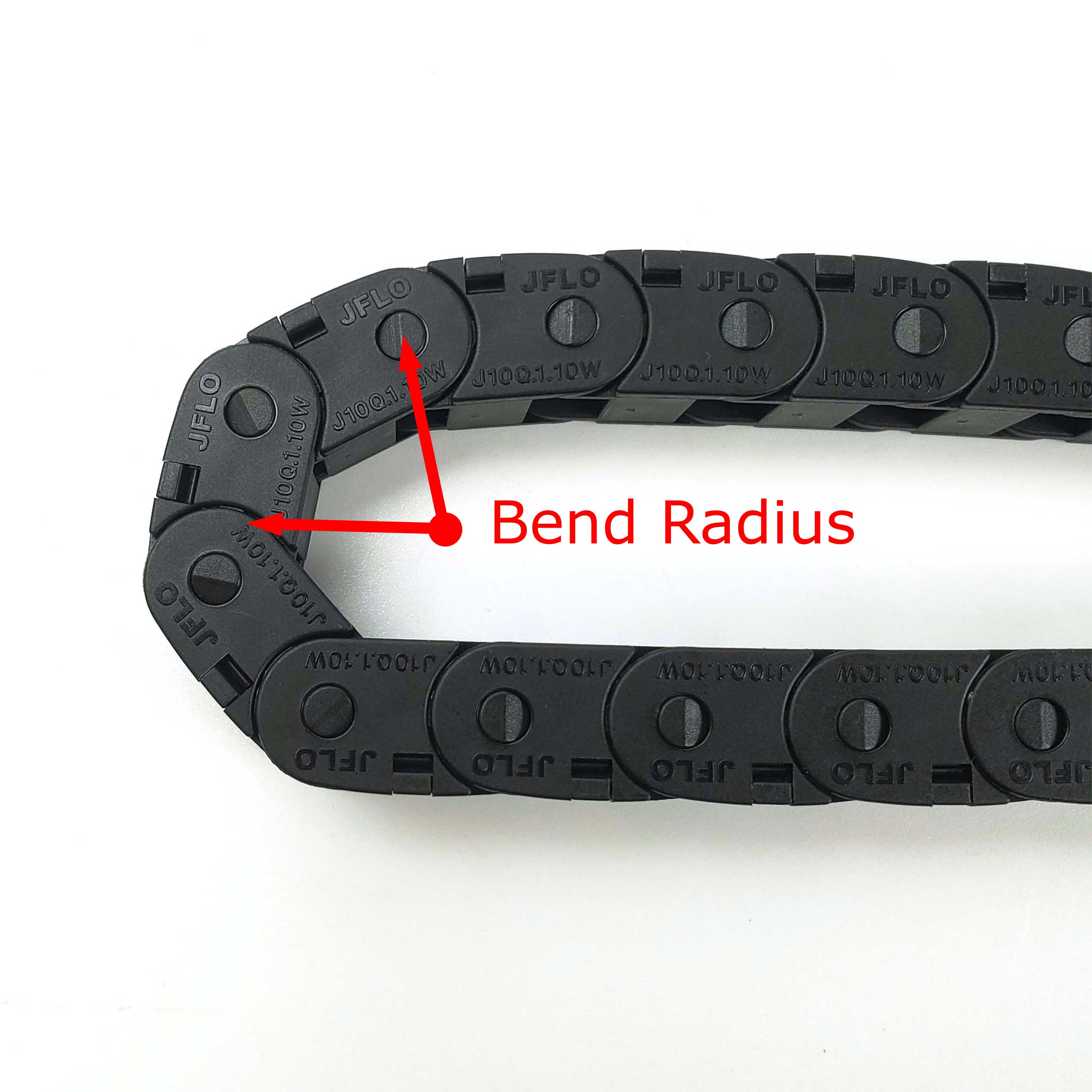 Cable chains are also categorized as either open or closed types. All cables chains used by LDO (except for 7x7 size chains used in V0 kits) are open type cable chains. In open type cable chains, each link contains a latch that can be opened up. This allows for cables to be conveniently laid into the cable chain - especially in situations where the cable connector is too large and would otherwise not fit through the insides of a chain link. Note that end links usually do not contain a openable latch and require that they be removed and later re-attached when laying down cable.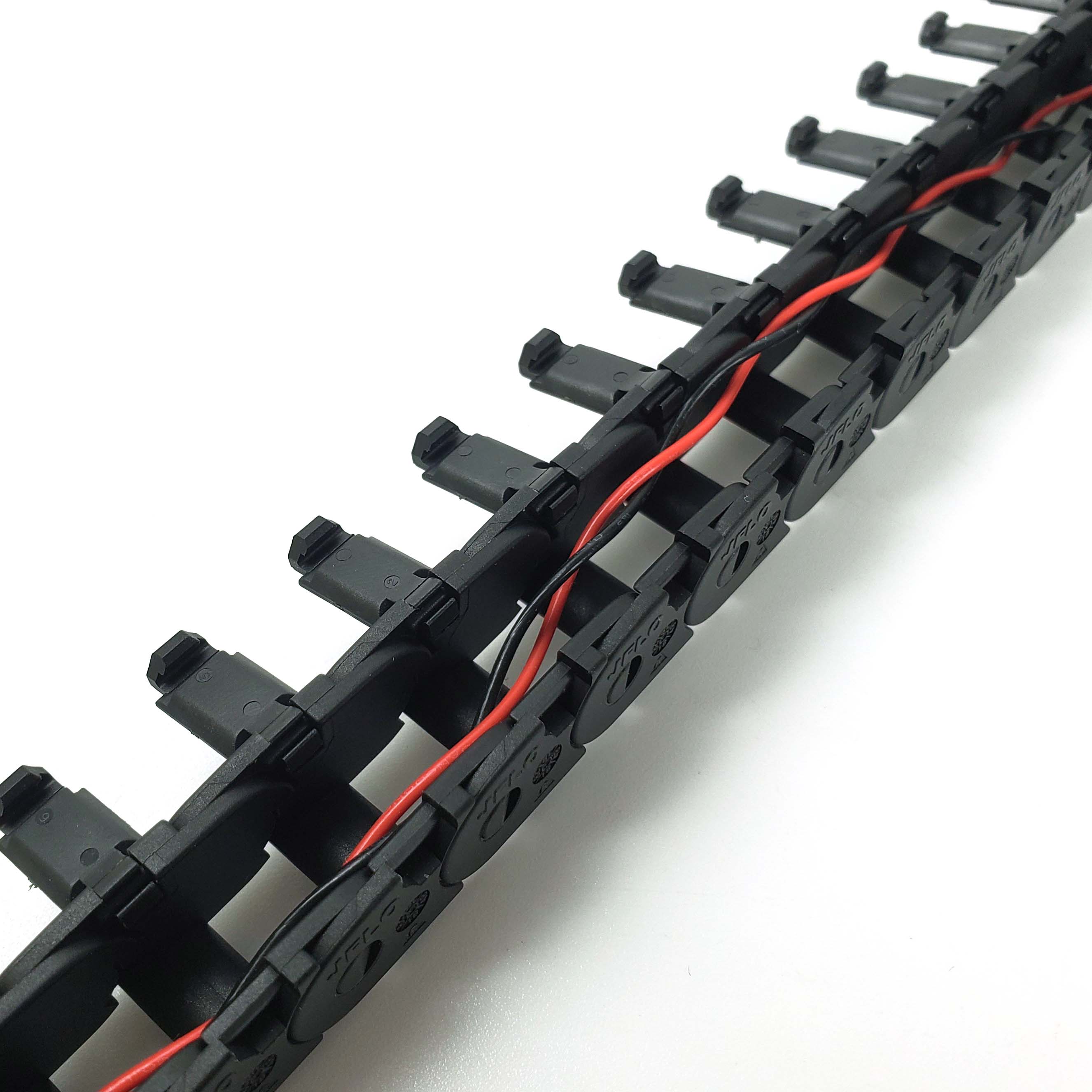 Opening the latch is fairly straightforward with the right tool. A 2.5mm flat head screwdriver is perfect for this job (our Voron kits usually include this screwdriver). Take note of a small icon (it actually looks like a screwdriver) on one side of the latch - this is the side we will pry open.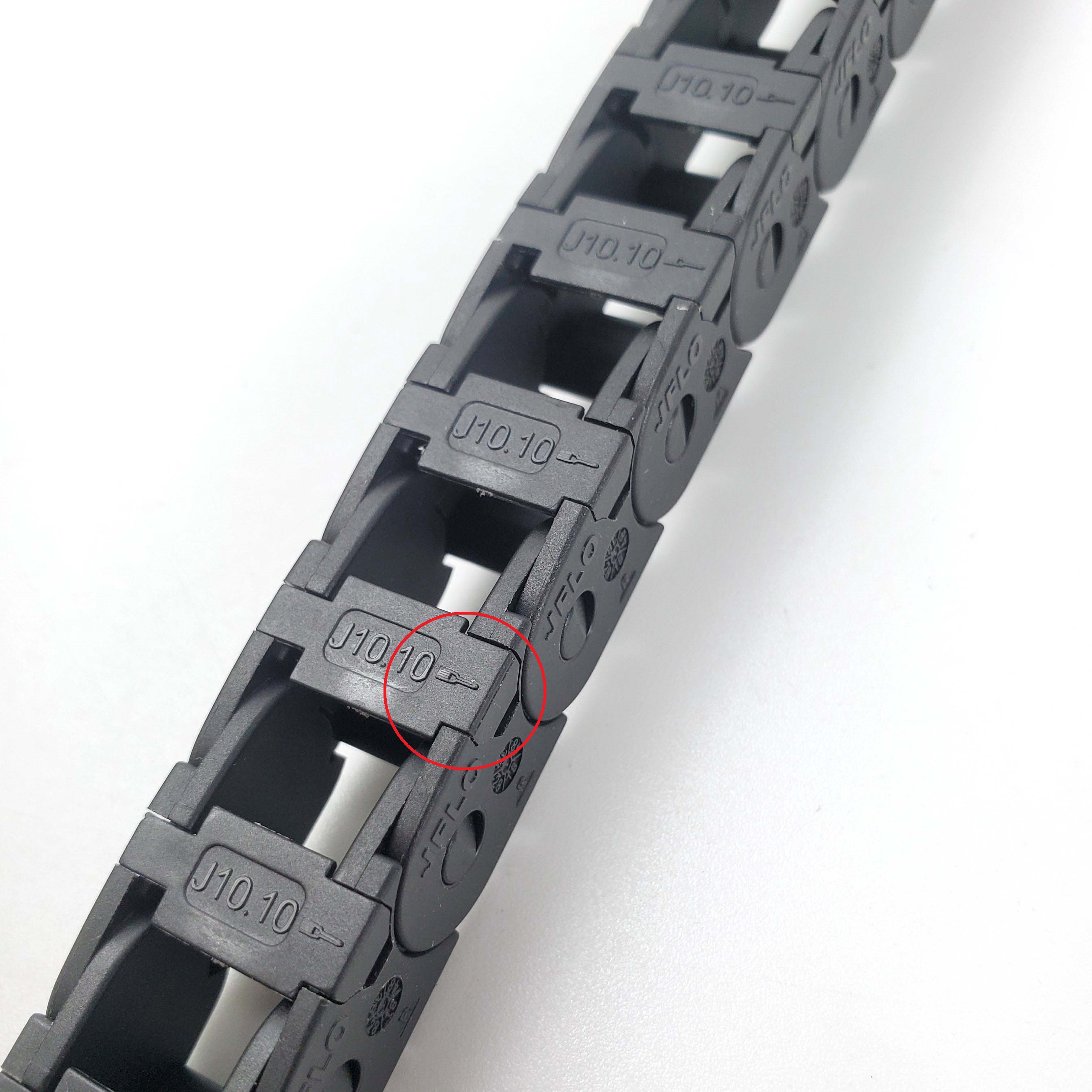 On the same side, look for a small indent, insert the screwdriver and pry upwards. Do not pry the wrong side of the latch! Doing so can break the latch.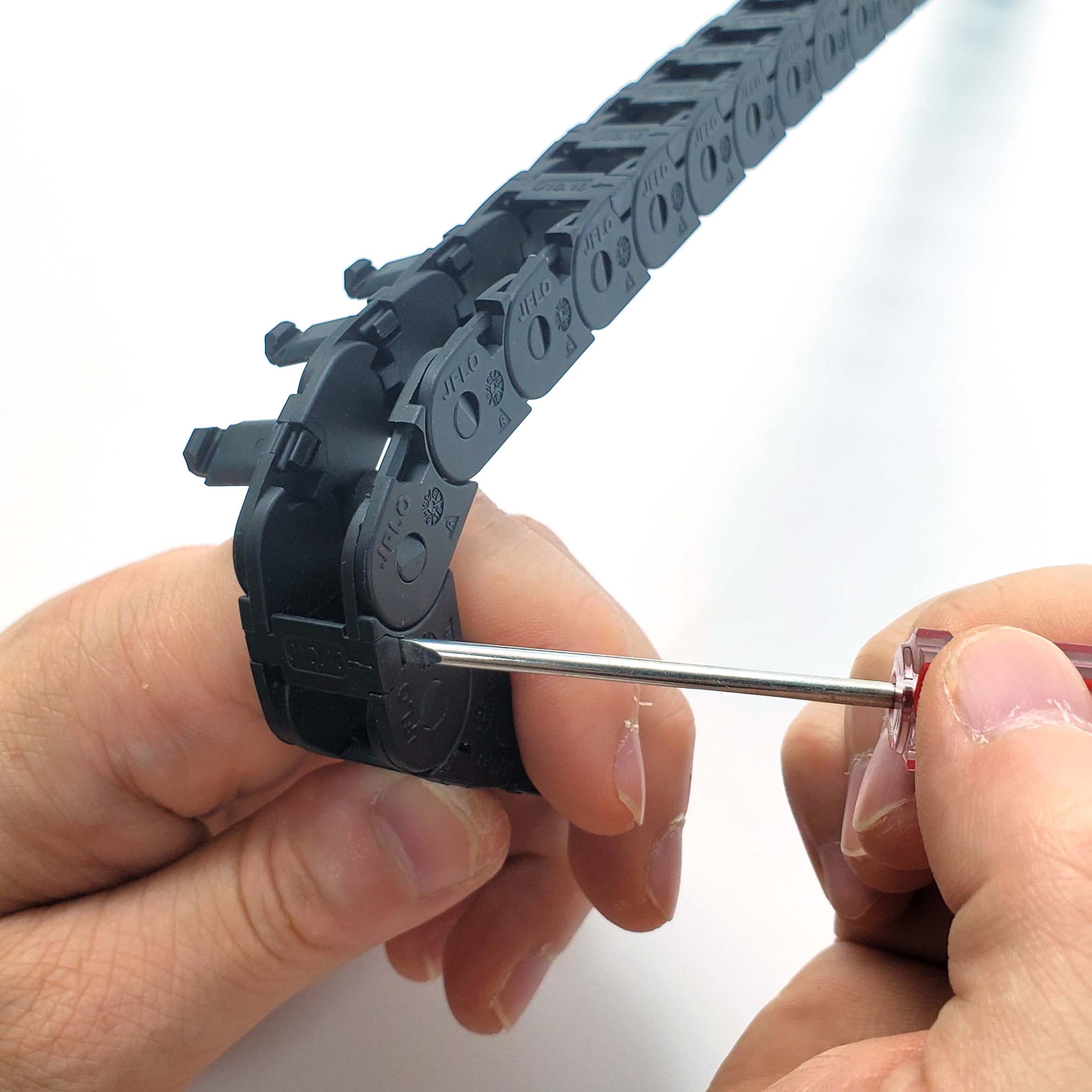 Use your fingers to press the latch back down firmly. You should hear an audible click when the latch is snapped back correctly.
The end links on either end of a cable chain are actually different. Unlike the normal chain links, these end links are fixed and cannot bend relative to the other links. However, one of these end links can be easily modified using a pair of cutting pliers. Find the end link with a small notch on either side, use your pliers and expand the notch slightly.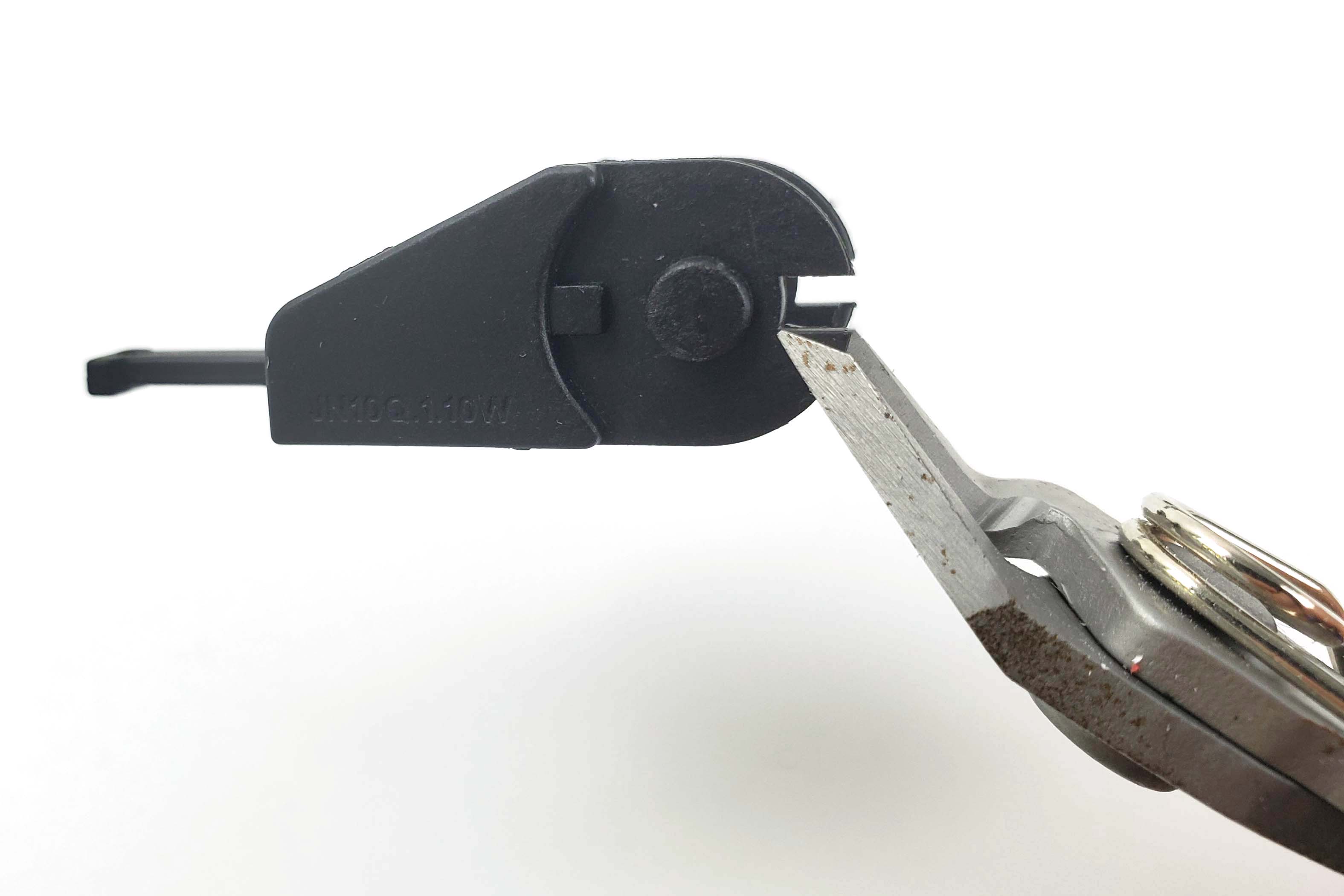 Now this end link will be able to bend just like the other chain links.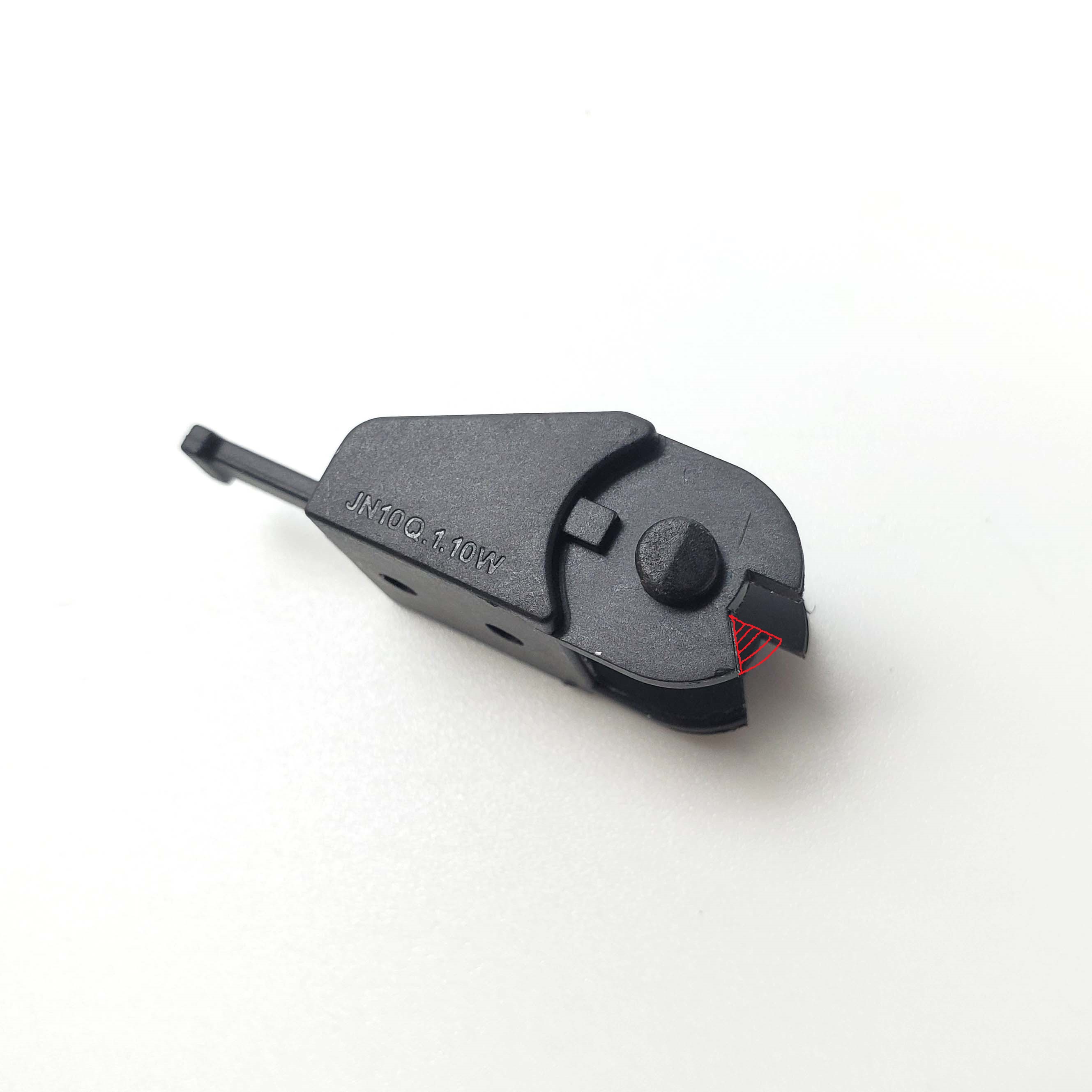 When laying down your cable chain, pay attention to which side the latch opens up from. Ideally, you want to be able to open these latches with your screwdriver without completely uninstalling the entire cable chain.
There is a small tab that sticks out from the ends of each end link. This is there so you can tie your cables to the tab with a zip tie. You can safely cut it off if it gets in the way.