Using UK2.5 terminal blocks is a simple and convenient way of making neat and organized AC connections. These terminal blocks come in a variety of colours and are designed to mount directly onto DIN rails used in Voron 2 and Trident printers. A 2.5mm flathead screwdriver is needed when working with these terminal blocks.
¶ Installing and Removing Terminals
By convention, we recommend using red terminals for Live/Hot circuits and blue terminals for neutral circuits. To install terminals, simply hook on the fixed foot of the terminal and push down so that the other foot snaps in. To remove the terminal, use a screwdriver to bend the foot (the one that snaps in) slightly and then pull upwards.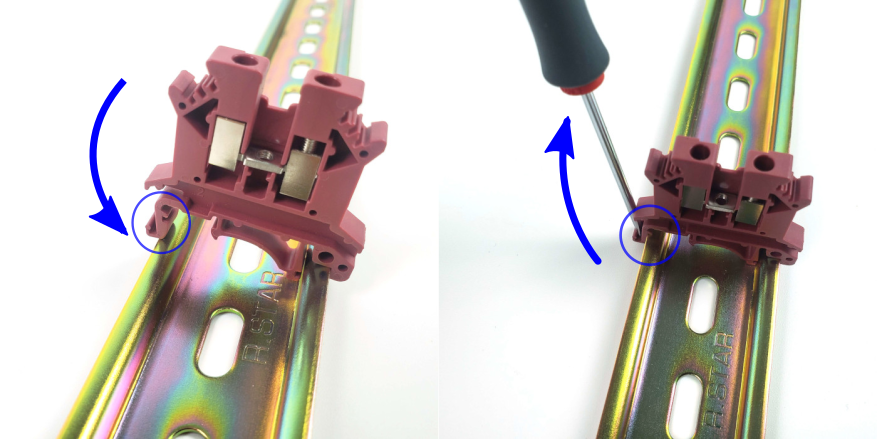 There is a special type of terminal for earth/ground connections that are half yellow and half green in colour. When mounted, these terminals directly ground the DIN rails and anything that comes in contact with the DIN rails. For this reason, earth terminals should only be used for earth/ground connections - failing to do so can result in unintentional short circuits, or connect the DIN rails to high voltages. By turning the middle screw, one of the metal feet on the terminal will loosen or tighten up.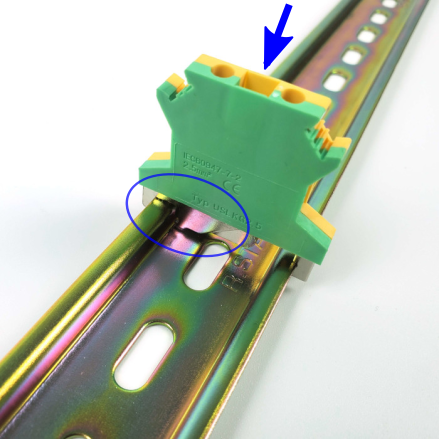 To make an electrical connection between two terminals, use a center column jumpers. Use a needle nose plier to bend and cut the jumpers to the correct length and screw them down using the provided screws. The jumpers are made of soft material and should bend easily. Note that the special earth terminals do not need jumpers as they are connected via the DIN rails.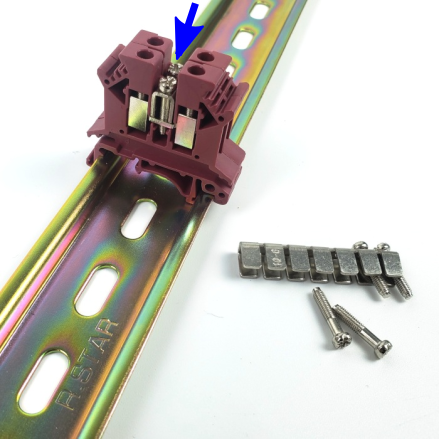 ¶ Covers and End Blocks
To prevent short circuits, you must use terminal block covers between terminal blocks of different circuits. The covers come with little nibs that press fit into the holes of the terminal blocks.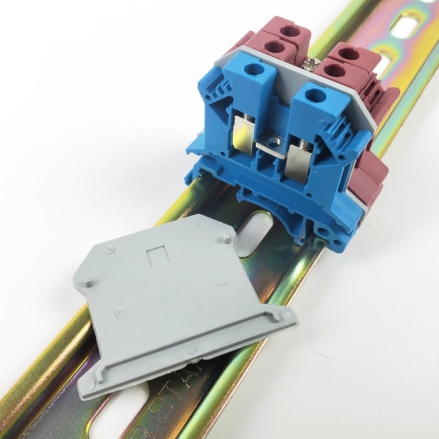 To prevent any unwanted movement, end blocks can be used on either side of a row of terminal blocks. These end blocks make no electrical connections and are only used to fix a row of terminals in place mechanically.